SETTING THE STAGE FOR STRONG
COMMUNITIES
THE KADDISH PROJECT

Kaddish, along with all of Lawrence Siegel's work, is now being promoted by Jeffrey Vanderveen of Opus 3 Artists.
Please contact Jeffrey to book performances of Kaddish and discuss commissions and other works at Jvanderveen@opus3artists.com. Visit lawrencesiegel.com for information about all of Lawrence Siegel's compositional work.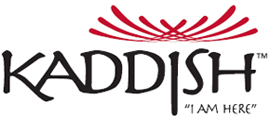 With words taken directly from interviews with survivors of the Holocaust, Kaddish is an innovative, engaging, and inspiring new work for chorus, soloists and chamber orchestra by Lawrence Siegel. Kaddish is intended to raise awareness and address the issue of genocide as an ongoing global crisis. By singing the actual words of Holocaust survivors, Kaddish creates empathy in its audience. With its passionate story of the redemptive power of the simple virtues of daily living, Kaddish motivates its audience to take a stand against genocide.

To learn more about Kaddish visit the Kaddish Project web site.
TRICINIUM
Tricinium, founded in 1988, is committed to helping communities develop and evolve. Through its Verbatim Project, Tricinium has worked with dozens of communities including corporations, non-profit organizations, municipalities, and educational institutions to enable these communities to function more effectively.

The Verbatim project assists groups of people with a common purpose in unearthing those values they hold dear and in bringing them out into the open for all to celebrate in a production of musical theatre.


CORPORATE COMMUNITIES
The Verbatim Project, a microcosm of the workplace system, is ideal for a corporate team building activity. Corporate teams come together in a relaxed, casual environment to collaborate, negotiate and create while having fun. The relationships and skills honed bring new dimensions to workplace communities.
NON-PROFIT COMMUNITIES
Non-profit communities work hard. And it's just as hard to find the time and right vehicle to celebrate who you are and all you've accomplished.

A Verbatim Project is a powerful way to recognize accomplishments and build social capital among people whose common interests depend upon meaningful connections and understanding. It gives organizations opportunities to relate in a spirit of acceptance, playfulness and creativity, while advancing the evolutionary work of living and working together in strong communities.

The work with non-profit communities is well represented by this response to one Verbatim Project:

"It is a project that provided benefits for all participants, was phenomenally well-supported by the community, and produced a work of quality and profound substance that will contribute to the quality of community life for years to come."
Deborah Klein, National Coordinator
Artists and Communities
Mid-Atlantic Arts Foundation
re: Bridge of Dreams.
GOVERNMENT AND CIVIC COMMUNITIES
Many communities have rallied around this creative process. The Peterborough Verbatim Project, a powerful example of a group of civic-minded community members with a vision of public discourse, helped build meaningful relationships among various constituencies of this rural New England community.

It started with a small group of writers who put together a humorous, entertaining and honest musical theatre production reflecting the town's past, present and future.

The cast included community members who responded to an open casting call. Everyone who came was accepted. After the last performance, community members participated with the cast in a dialog about how to continue to build upon the social capital they achieved. The group now meets regularly to promote their collective vision.

"My goal was to be more connected to my community, and to meet different types of people. It helped me to see that what really matters are the perspectives we hold in common."
Carter Judkins
re: Peterborough Verbatim